Making a positive difference in the built environment since 1921.
BRE is a world leading, multi-disciplinary, building science centre with a mission to improve buildings and infrastructure, through research and knowledge generation.
We use our cutting edge research to develop a range of products, services, standards and qualifications that are used around the world to bring about positive change in the built environment.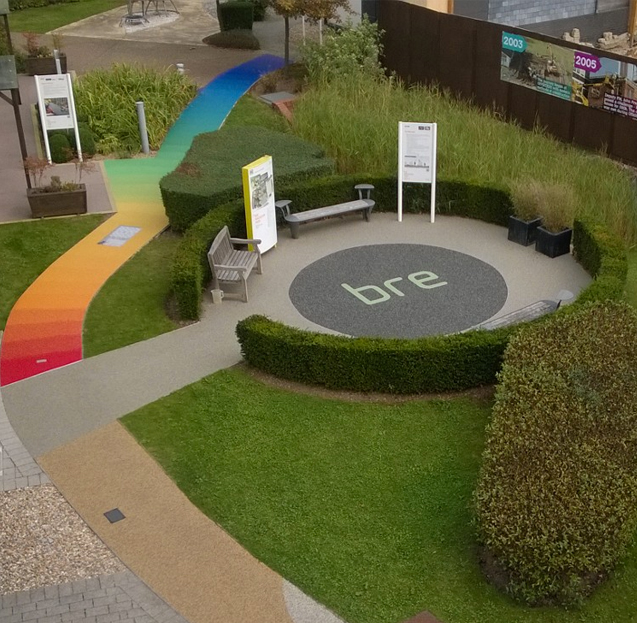 BRE Group at a glance
16,000+
Certified products and services
35,000+
People trained by BRE Academy
What we do
We use our research to develop standards, tools, services and qualifications that bring about positive change in the built environment, helping government and private sector clients meet the significant environmental, social and economic challenges they faces in delivering homes, buildings and communities. Services include:
Research – Pure and applied research programme
Education – Training programmes for professionals
Standards – Benchmarking key performance and best practice in the UK and internationally
YellowJacket
SmartWaste
SABRE
CEEQUAL
Helping you improve health and safety
Part of SmartSite, YellowJacket health and safety software tool is the smart way to save time, money, and lives while improving general quality of performance across your construction projects, business, and supply chain. Find out more about the YellowJacket health and safety tool
A security assessment and certification scheme for buildings and built infrastructure assets
The scheme recognises and rewards good practice and inspires owners, occupiers and operators to measure their performance so they can make informed investment decisions, communicate their security credentials to interested parties and benefit from greater transparency. Find out more about the SABRE security assessment and certification scheme
The evidence-based sustainability assessment, rating and awards scheme for civil engineering
Delivering improved project specification, design and construction of civil engineering works. CEEQUAL rewards project and contract teams in which clients, designers and contractors go beyond the legal and environmental and social minima to achieve distinctive environmental and social performance in their work. Find out more about CEEQUAL